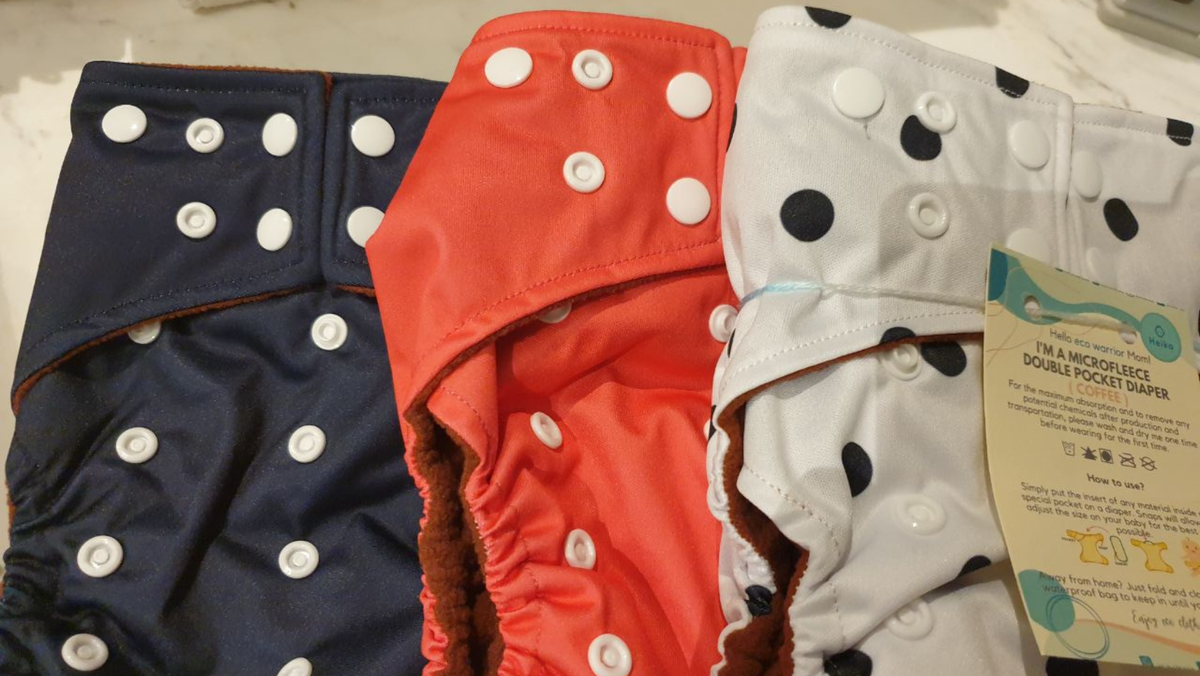 Cloth diapers laundry routine, it already sounds scary. Is it "eeew" to wash soiled cloth diapers for you? Was it the only fear that stop you from switching to cloth diapering?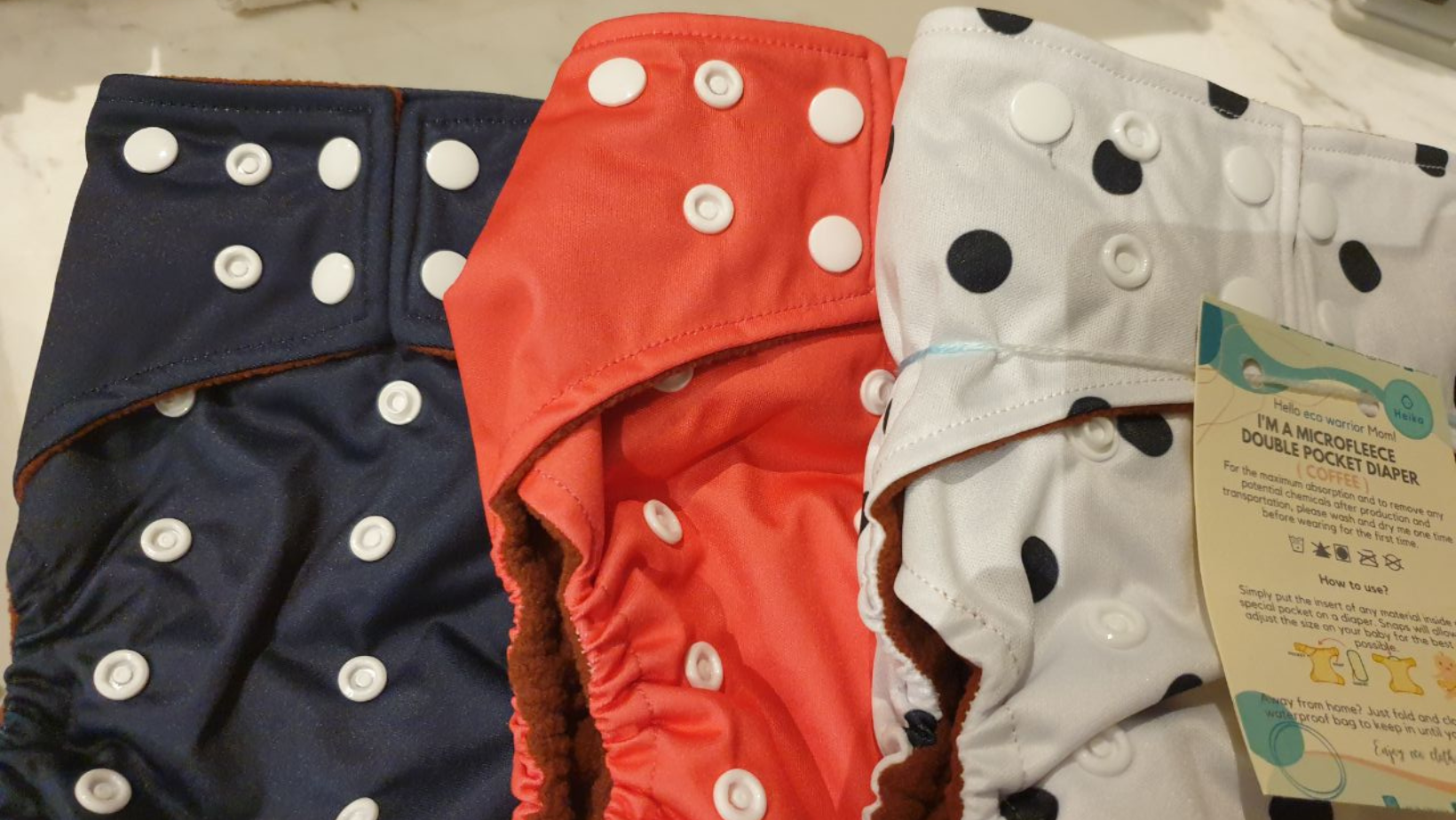 Forget about stereotypes and fears, we are here to fill this stressing void with useful tips. AND not feeling disgusted by it!

💧 PLAN STOCKING IN ADVANCE

You definitely do not need to wash each diaper as soon as your baby used it. Prepare plan of how you store soiled diapers during the day (or two, or three).
We suggest looking for a wetbag or a pail (you can find both on our website) to store diapers separately.

💧 REMOVE SOLID WASTE

If your baby is breastfed, their poop is liquid, and it goes up to you if you want to clean poops before stocking. But if you started giving them formula or adult food, then you'll need to quickly scrape or spray the solid poops into the toilet before storing the diaper. What is the best way to do it? Use toilet sprayer - it will take only one or two minutes!

💧WASH IT OFTEN

We recommend to do the diapers laundry no longer than each 3rd day. Preferably even more often if you use a full-time schedule, as nobody want to deal with a week old pile of dirty and wet cloth diapers.

💧 PREWASH IS IMPORTANT

Do not afraid to be extra careful and run a short circle with cold water and no detergent if you are afraid that some poop is still there. It will not take a lot of time, washing machine will do all the magic.

💧CHOOSE DETERGENT CAREFULLY

You can use the same one that fits your baby's clothes, but make sure it is free from dye, enzymes, phosphate & optical brighteners, and other chemicals.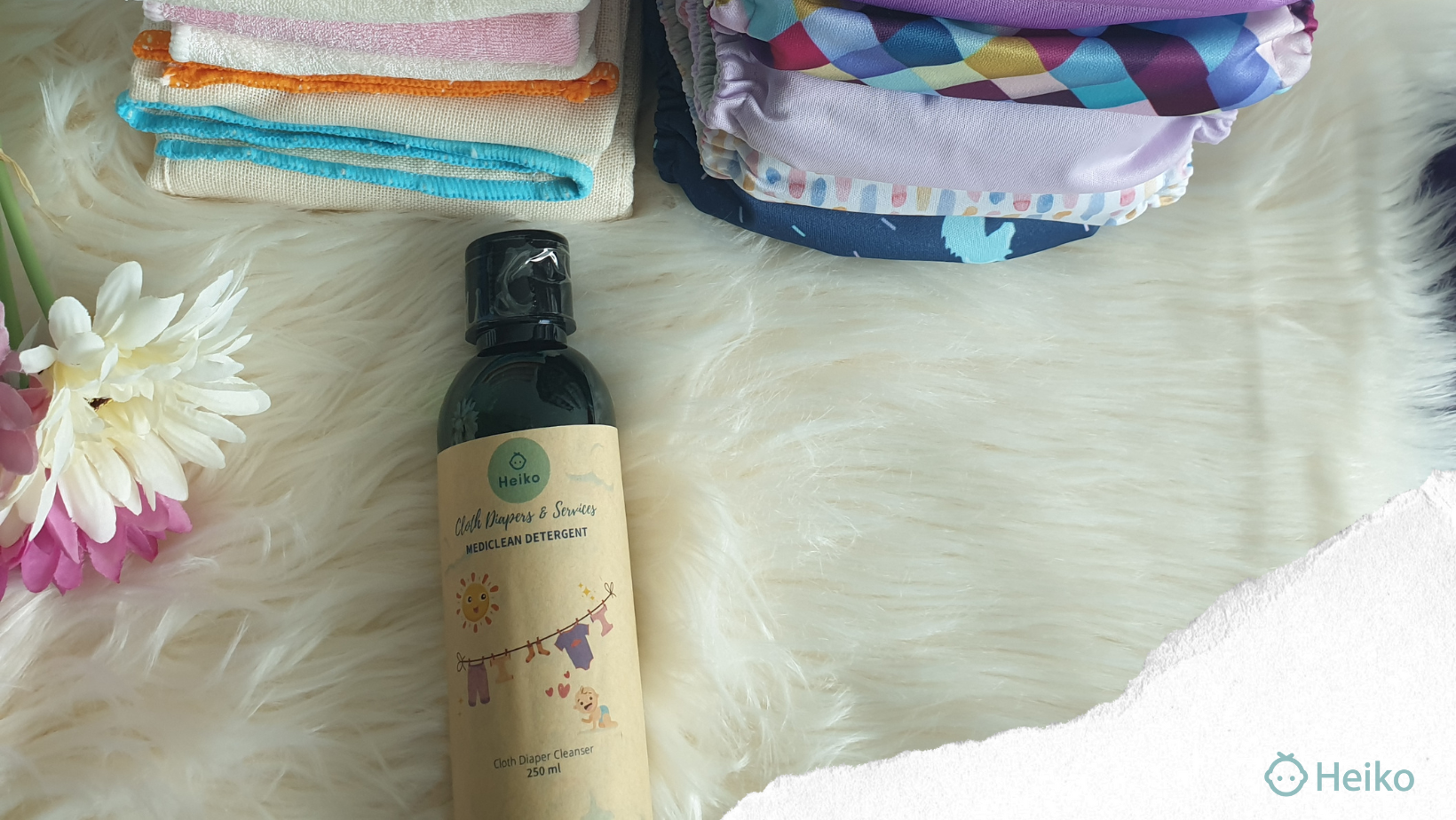 You can also find a good laundry detergent that works well for cloth diapers in our online shop. DO NOT use bleach or softener.

💧 AIR DRY AND USE THE POWER OF SUN MAGIC

The best way to dry clean diapers is to leave it under sun light. Sun works like a natural stain remover - believe us, there is no better bleach for cloth diapers or inserts than bright sun light!

Babies make mess when they are tiny and when they grow and start exploring the world. Yes, they poop, and you deal with it no matter what. Why is it not disgusting? Because it is YOUR precious angel, and your love is always around to make them as comfortable as possible❤️